Prestressed PC Stranded Wire for Construction
Firstlin supplies and exports pre-stressed steel wire strands for concrete constructions. Processed from high tensile steel wire materials. Following models listed for reference, while a wide range of sizes available.
Electro Galvanized Steel Strand
Electro Galv Steel Strand Description
Electro Galvanized Steel Strand 1X7 0.4mm stranded wire with ± 0.02mm allowable offset, 1.2mm diameter.
Nominal strength or extension 1100MPa.
Weight of zinc coating for steel wire: heavier than 10G/M2.
Material: Galv. Wire
Technical Notes:
Cross section construction 1X7. The allowed offset of diameter is 0.05mm.
Nominal diameter of wire 0.4 to 0.6 mm. ± 0.02mm allowed offset of diameter. Ovality of singe zinc-coated wire cannot be greater than half the diameter tolerance.
Lay length of steel strand should be 10 ti 15 times longer than its diameter. Twist direction of outer wire should be right and defaults to opposite for the adjacent layer of steel wire.
Wire shall be free of any welding. NO WELDING IS ALLOWED.
Wire must be zinc coated heavier than 10G/M2.
Galvanized steel wire standards:
- GB 228-87 Evaluation of Measurement Uncertainty of Tensile Test for Metal (GB/T 228-2002, ISO 6892:1998, eqv)
- GB 238-84 Metallic materials Wire-Reverse bend test (GB/T 238-2002, ISO 7801:1984, idt)
- GB 239-84 Metallic materials wire torsion test (GB/T 239-1999, ISO 7800:1984, ISO 9649:1990, eqv)
- GB 699-88
- GB 2104-88 Steel wire ropes-Packing, marking and certificate-General requirements
- GB/T 2973-91 Zinc-coated steel wire-Test method for weight of zinc coating
- GB 2976-88
- GB 8358-87 Method of breaking tensile test for steel wire ropes (GB/T 8358-1987, ISO 3108:1974, eqv)
- GB 8707-88 Steel wire rope - Standard designations (GB/T 8707-1988, ISO 3578:1980, idt)
Reels:
- 800mm x 600mm reel or custom sizes.
- Minimum of 25.5KM up to 100KM per reel. Packed wire ropes to be put on a pallet in a horizontal position.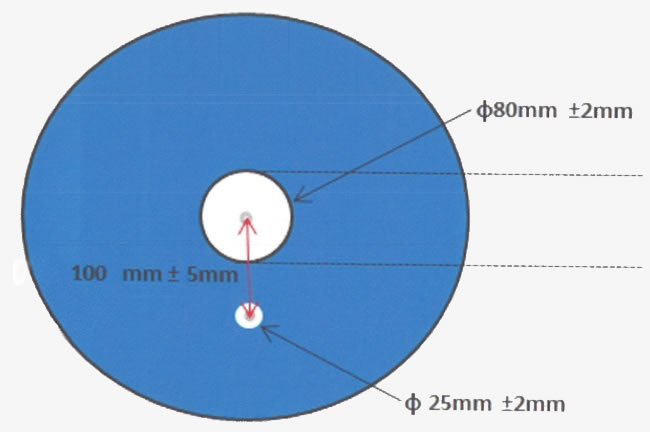 Reel Diamensions: Diameter 80mm +/-2mm;
Mounting Bolt Hole for active steel wire pay off: Diameter 25mm +/-2mm;
Minimum distance between center of reel and center of mounting bolt hole: min.100mm +/-5mm.
No less than 26km wire rope on a reel.
Order Information
- Mill certificate and Detailed Data Sheet are supplied.
- Initial purchase will be minimum one pallets of wire rope materials for testing and approval. Production orders will be for fcl.
- Sample reels for approval proposes.
High Tensile Galvanized Steel Wire Strand

RESTRESSING STRAND WIRE 1X7,15.24mm, 7 Wire PC STRAND
12.7 mm strands/ 7 wire (ASTM A722/A416)
Grade: ASTM A416 / BS 5896 1860MPa / 270Ksi
Size Range: Diameter 0.2mm—20mm
Raw Materal: Fine low carbon steel: 1006,1018,Q195,Q235, 45#,60#,65#,70#,72B,80#,82B,65Mn
Color: Silver Bright
Weight of Zinc Coating Range: 20 g/sqm to 366g/sqm
Tensile Strength: 1570Mpa to 1960Mpa
Elongation Rate: >3.5%
PC Indentened Wire
Straightened indented cold drawn pre-stressed steel wires of nominal diameter 7 mm.
Quality according to the EN 10138/4/979 or BS 5896/80
-Nominal tensile strength: 1570 N/mm2
-Yield limit : 1420 N/mm2
-Guaranteed Yield point: at 0.2 % of permanent elongation 1380 N/mm2.
-Deflections : Max. 12 mm in 1 meter long.
-Diameter tolerance : 7 mm ± 0.05 mm
-Relaxation: Class 1 or Class 2
-Weight of Coil : manufacturer Choice , preferable less than 1000 Kg.
-Coil nominal inner diameter: 1800-2000 mm.
-Coil nominal outer diameter: about 2200 mm.
-Indentation depth: 0.15 mm± 0.05 mm, three indented faces with angle 45°, pitch 8 mm.